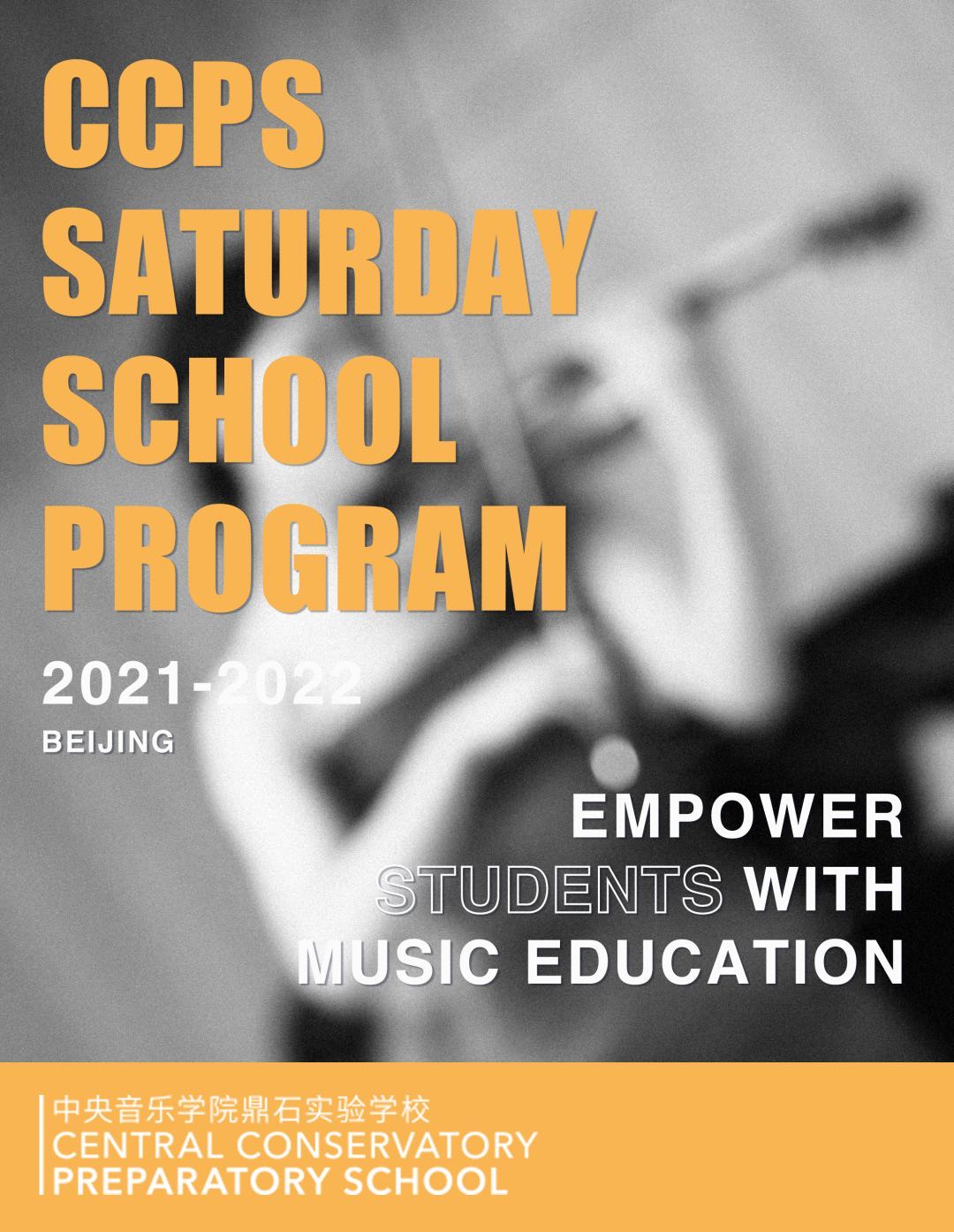 Every Saturday, music-loving children of different ages and skill levels from all over the country have the opportunity to make music, learn from esteemed faculty and make friends at the CCPS!
Admission for the 2021-2022 school year has started.
Application Information
Application deadline: rolling
Application fee: 200RMB
Age restriction: 6-18
Music Programs
Classical Music:
1. Instrumental music: piano/violin/cello/bassoon/clarinet/trumpet/percussion (marimba, timpani, snare drums)
2. Voice: classical voice
Contemporary Music:
1. Instrumental music: jazz piano/jazz trumpet/jazz drum/guitar/electric bass
2. Voice: popular/music theatre
3. Songwriting
How to apply
All materials should be submitted electronically:
1. Please submit the online application form:
http://ccpsadmissions.mikecrm.com/Cht0kYt
2. Please submit two videos via email: music@ccom-prep.org
a) A 1-2 minutes introduction of yourself in English. Please include your name, age, school, home town, your music major and any other information that you would like to share;
b) Instrumental or vocal performance video/demo of a repertoire of your choice (no language restriction; accepted format: mp4, mov, avi; 3-5 minutes)
Special attention:
1. Please refrain from editing or adding any special effects to the original audio track;
2. The title of your self-introduction video should be in the format of "Your Name+Self-introduction" and your performance video in the format of "Your Name + Music Title + Major + Age".
Admission Decision:
We will notify you via email within 5 business days upon receipt of your complete application materials
Contact Us
To find out more about our Saturday School, please contact us at:
010-65122374 Extension 811, or
+86 13051900146 (Call or WeChat), or music@ccom-prep.org
Course Categories
We optimize our Saturday curriculum every year to better suit our students' needs. Currently, we have two course categories: Applied music lessons (A) and academic music courses (B). Students may choose any course(s) according to their interests and needs.

Course Offerings
Classical Music
1. Piano
2. Strings: violin, cello
3. Bassoon
4. Voice
5. Clarinet
6. Trumpet
7. Percussion: marimba, timpani, snare drum
8. Solfège and Ear Training
9. Performance Workshops
10. Vocal Coaching
11. Ensemble Coaching
Contemporary Music
1. Musical Theatre
2. Voice
3. Jazz Piano
4. Songwriting
5. Solfège and Ear Training
6. Music Arrangement and Production
7. Jazz trumpet
8. Electric Bass
9. Drum set
Choir